Neck Pillow Store

Neck Pain Pillow
The neck pain pillow provides traction to help relieve headaches, tension, and neck pain
With a unique design, this pillow is not for sleeping, but supports the head and neck using traction to restore normal neck posture. This is a therapeutic pillow which uses gravity and the weight of the head to gently traction the neck helping to restore function and relieve pain.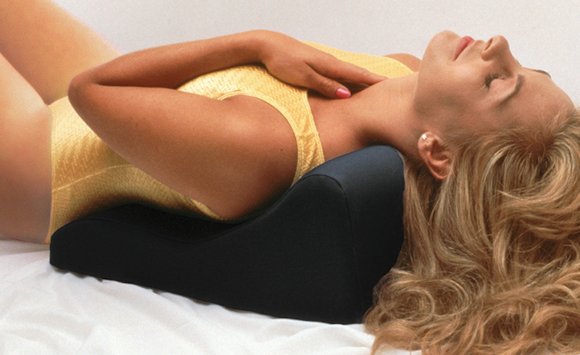 Activities such as reading and typing on a keyboard with your head down, not sitting up straight and sleeping with the neck angled in odd positions from lack of support can lead to tense mucles, irritated nerves and poor posture habits.
This is not meant to be a sleeping pillow. As you lay on it, the weight of your head (about 10 pounds) stretches your neck to provide traction in its normal posture to relax muscles and ease pinched nerves. As the muscles in the front of the neck stretch, the joints are positioned to ease tension. Helps to relieve long standing neck and shoulder pain from years of poor posture. Much like braces help to correct bad teeth alignment, the neck pain pillow works to restore normal position and motion of the neck bones and joints.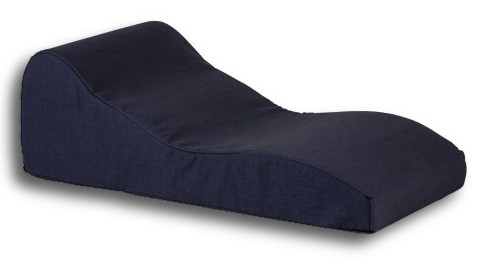 Allow your head to relax as its weight gently stretches your upper chest and front neck muscles as you lay face up with your neck curved over the top.
Neck pain and headaches, nerve irritation and degenerative changes can result from increased tension in the neck caused by excessive forward head bending. The neck pain pillow helps to reverse this process.

The neck pain pillow was created to restore function to the neck, correcting the problems that can cause headaches, neck pain and other associated health problems. The neck pain pillow does this in comfort with no weights, straps or hand pumps found in other devices used for the same purpose.
Please note that this pillow is not designed for use as a sleeping pillow. Use it for 20-30 miutes at a time.
The neck pain pillow provides neck traction using the weight of the head (about 10 pounds).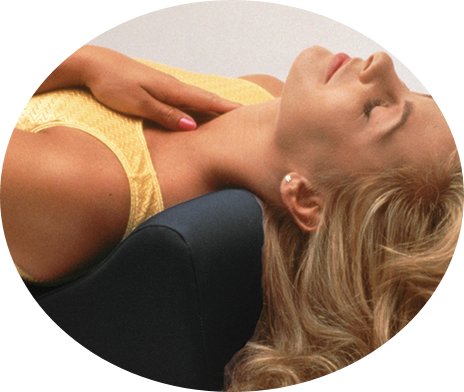 If you have questions, please feel free to Contact Us.