Neck Pillow Store

Neck Brace
Our Neck Brace provides comfortable, firm support for neck pain relief with advanced material developed for NASA astronauts
The Neck Brace provides comfort and support for those who suffer from muscle spasms, overuse and degenerative changes. It is designed to help balance temperature extremes which increases your comfort.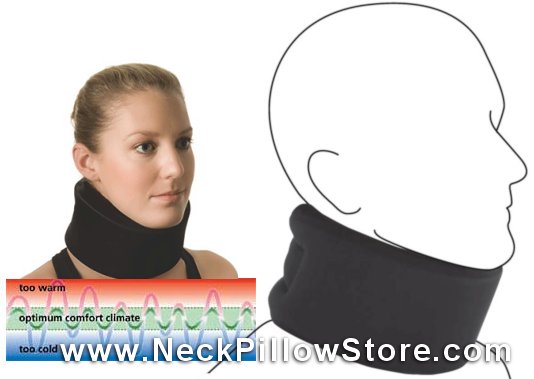 Height in Cm and Approximate Inches For Neck Brace

Small

6cm

2.5 inches

Medium

8cm

3 inches

Large

10cm

4 inches
Similar to a thermostat, it is designed so that if the temperature of the body or the surroundings increases, it absorbs the excess heat and creates a cooling sensation. If the temperature falls again, it helps warm the neck by releasing the previously stored heat.
Our brace is made with a special Phase Change Material developed for NASA astronauts, which absorbs surplus energy when the temperature rises, and release it again when temperature falls.
Your body heat and the ambient temperature continually recharges and recycles the material to help keep you balanced and comfortable.
This neck collar is designed to accommodate the cheekbone, which will provide additional comfort and support.
Our brace is one size fits all with an adjustable length and comes in 2, 3 and 4 inch (6, 8, 10 cm) heights. Perfect for outdoor use and to prevent muscle spasms from cold drafts.
The design is between a rigid brace which is used to limit any kind of motion and soft collar which may provide no support at all.
I do not recommend the rigid type braces. These type neck braces should only be used in extreme circumstances of substantial sprain or strain damage such as whiplash type injury in the acute stage. For general or chronic spasm and degenerative changes a softer neck brace allows movement which is necessary for proper healing. Continued use of a rigid collar may weaken the neck muscles adding to any instability. This is a very high quality brace and not a cheap drug store one.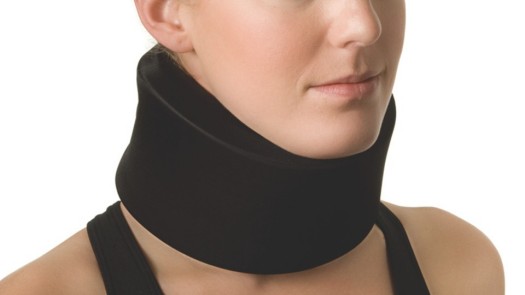 If we may assist you in any way or if you have questions related to the neck brace, please feel free to contact Customer Service. We also have a related standard neck collar