Neck Pillow Store

Back Supports

Maternity Back Support
Maternity Back Support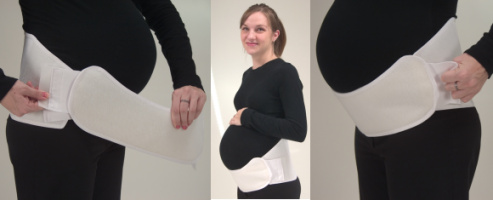 Support for the expectant mother. Helps provide relief for strained muscles and ligaments by transferring the weight of the abdomen to the spine. Elastic construction helps relieve pressure on the pelvis while supporting the abdomen. The soft, comfortable, hook-and-loop front pad provides additional lift.
Support for expectant mother.
Relieves strained muscles and ligaments.
Comfortable elastic construction supports abdomen while relieving pressure on the pelvis.
Size according to pre-pregnancy dress size. S (3-8), M (9-14), L (15-18), XL (19+)

If we may assist you in any way or if you have questions related to the maternity back support, please feel free to Contact Us.