Neck Pillow Store

Body Pillows

Large Body Pillow
Large body pillow for extra body support and comfort
Often used for pregnancy, these pillows are comforting for the people that aren't adjusted to sleeping alone as well. Total relaxation can be achieved using this large body pillow while sleeping, or in an upright position while watching TV or reading.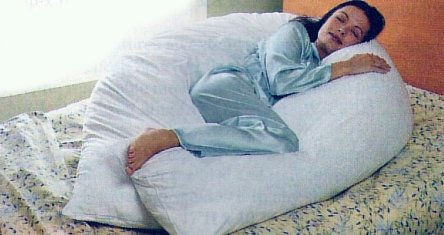 Ideal for pregnant women because it supports both the back and the abdomen simultaneously. The large 10" body pillow contours to the body's shape to relieve pressure areas causing less need for tossing and turning. Spun polyester filling. Comes with removable, white cover. Latex free.
A generously oversized body pillow, long enough for you to stretch out and support both sides of your body. The large body pillow cradles your body to help eliminate tossing and turning, keeping your neck, shoulders, back and hips aligned all night long.

If we may assist you in any way or if you have questions related to the large body pillow, please feel free to Contact Us.