Neck Pillow Store

Travel Pillows

Comfort Travel Pillow
Comfort Travel Pillow Makes Sleeping Easy No Matter Where You Go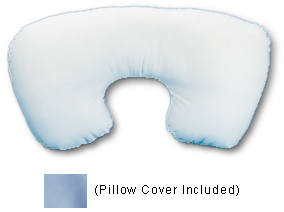 Sleeping in the car has never been so comfortable! The Comfort Travel Pillow provides the support you need while traveling in the car, by plane, sitting or lying down. The U-shaped pillow design holds your head in place. The back of the U acts as a neck roll to ensure proper neck posture. It's convenient compact size fits in your suitcase or travel bag making it the perfect travel pillow.
If you have difficulty sleeping while traveling chances are your neck may require more comfort and support. The Comfort Travel Pillow is a fiber-filled neck pillow which provides quality neck support. The Comfort Travel Pillow supports your neck, reduces nerve pressure, and reduces muscle stress and tension for a more restful sleep. The down-like feel of the Comfort Travel Pillow provides lasting freshness, excellent support and superior pillow life. The Comfort Travel Pillow cradles the head and neck, this posture helps open obstructed airways that often cause snoring.
The Comfort Travel Pillow is made of a hypoallergenic, anti-microbial fiber, measures 18" x 9" and includes blue pillow cover.
Replacement Cover for Comfort Travel Pillow

If you have questions related to the comfort travel pillow, please feel free to Contact Us.