Neck Pillow Store

Comfort Neck Pillow
Comfort Neck Pillow Offers Two Pillows in One
The Comfort Neck Pillow is available in three different lobe sizes, allowing you to get the best possible fit.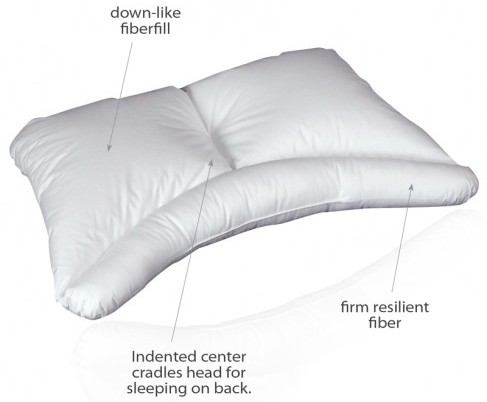 A properly fitted cervical pillow places your head and neck in their most natural, neutral posture. Proper sleeping posture can help alleviate headaches, neck strains, arthritis and other ailments. It can also provide relief from, and help prevent, nerve pressure and airway blockage (a major cause of snoring), and assist in the recovery from whiplash and other injuries. All this adds up to a better night's sleep for you.
The pillow is different from most neck pillows – it is two pillows in one! It features a unique cervical lobe. This curved lobe places your neck in its most natural, neutral position and maintains proper neck posture as you roll from your back to your side. Also, when your neck is not stiff or irritated, you can turn the pillow around and use the large upper pillow section for normal sleeping comfort.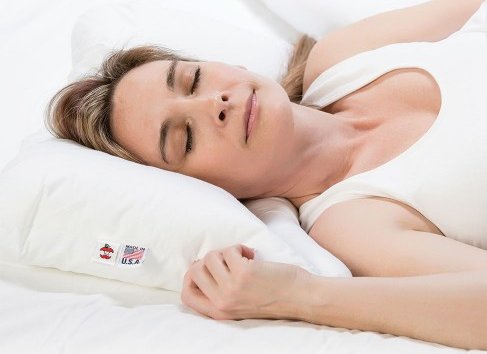 The pillow is filled with antimicrobial fiber to combat the growth of bacteria, mold and other microorganisms – perfect for allergy sufferers. Washable. Available in three sizes (4" or less = Small, 4 to 5" = Medium, 6" or more = Large). Pillow measures 24" x 16".

You can measure from the bottom of your ear to your shoulder with a standard ruler or tape measure to determine which size provides the best personal fit for you.
Unique design and custom fit provides proper neck support.
Measuring allows for selection of proper lobe size: small, medium or large.
Curved cervical contour follows the neckline, maintaining proper neck support as you roll from back to side.
For side and back sleepers.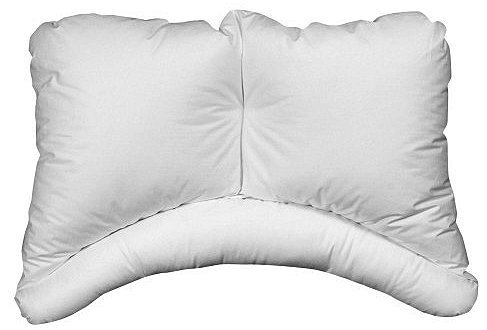 If you have questions related to the comfort neck pillow, please feel free to Contact Us.