Neck Pillow Store

Back Supports

Back Support
The Back Support reduces back pain and helps promote correct posture fitting the natural curve of the back
Sitting in a poor posture for long periods of time can produce back pain through muscle fatigue as your back muscles work extra hard to support you. When the base of your spine is compromised, the upper back and neck will soon become fatigued and follow with poor posture. This is how your neck can be related to your lower back.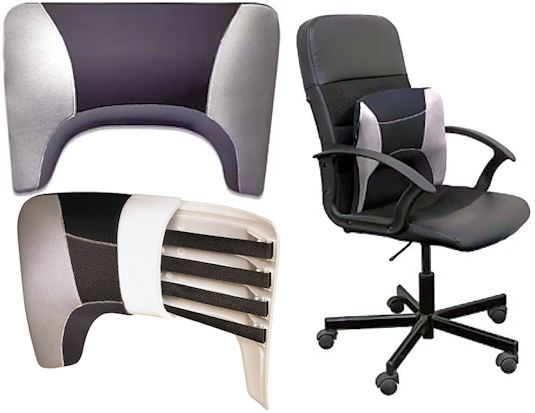 This is one of the best supports for the back available. It has 4 adjustable straps to custom fit your individual shape and preferred firmness. There is an open space at the bottom to allow direct lumbar support without squirming. It is very lightweight and easy to transport. Secures with strap.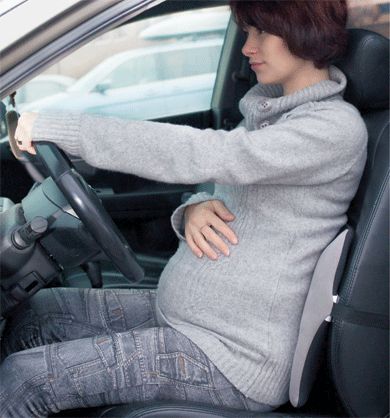 With the spine aligned and legs properly supported, the back muscles can relax. Now you can sit back fully and enjoy direct low back support providing a stable base for the upper back and neck. It also allows air to flow to reduce heat build up.
A properly maintained posture can relieve and prevent back discomfort. Many posture issues are created when sitting in slumped positions and allowing for no support of the back in it's normal curve. Using this unique lumbar back support allows you to rest the spine in a position that conforms to the natural spinal curvature. This support has a unique orthopedic design that helps reduce back fatigue while sitting.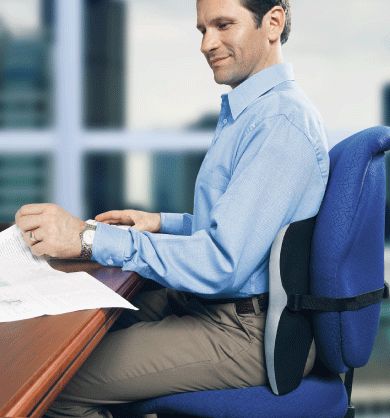 Traditional styled seating just doesn't provide the support and stability your lower back needs. The back support is a lightweight and portable solution to this problem. It continuously readjusts when compressed by your own body weight and responds to your movements. Straps hold it securely to your chair and provide custom support while air flow circulates to prevent sweating so common whith many support cushions.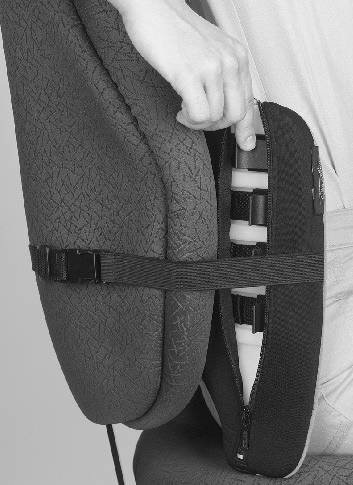 While holding your back muscles at rest, you will, almost immediately, feel your spine and lower back being properly supported promoting good posture in the upper back and neck.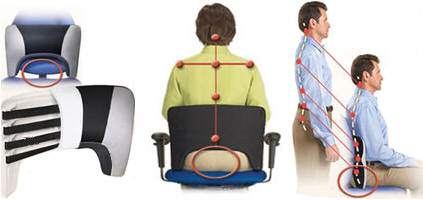 If we may assist you, please feel free to Contact Us.